Full ball Complement Plastic Ball Bearings doesn't have Cages
So, the bearing is used in dirty water.
Because impurities doesn't stay in the cage.
For example, it is used in plating tank.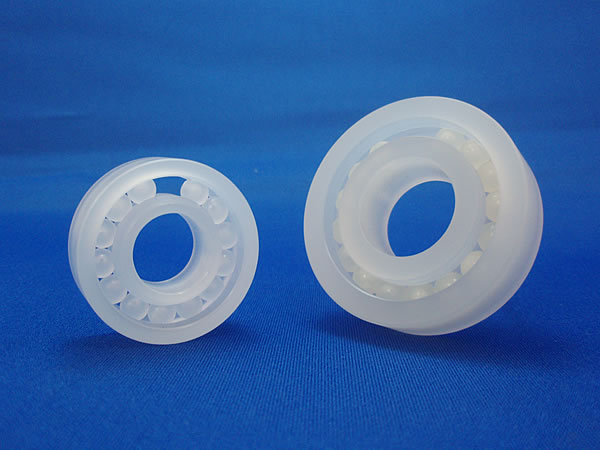 Full Ball Type Plastic Ball bearings without Cages
Usually Deep-groove Ball Bearings have cages to fix the ball.
But, in the case that using in the chemical and water with impurities, Sometimes the Deep-groove ball bearings don't work cause of the impurities staying in the cage.
Also, metal bearings cannot be used in plating tanks. But you can use our bearings in plating tanks, because our plastic bearings never be plated.
Recommended for environments where the presence of cages is problematic, such as underwater, in chemical, or splashing water.
However, you can use only under extremely low speed rotation.
主な用途
in the water or chemical with impurities
Plating lines and cleaning lines, semiconductors and electronic components lines
Lines where the liquid contains impurities, such as in the sea
Food production lines that generate small food impurities or use oil
※極低速回転しか使用できません。
この事例の関連ページ