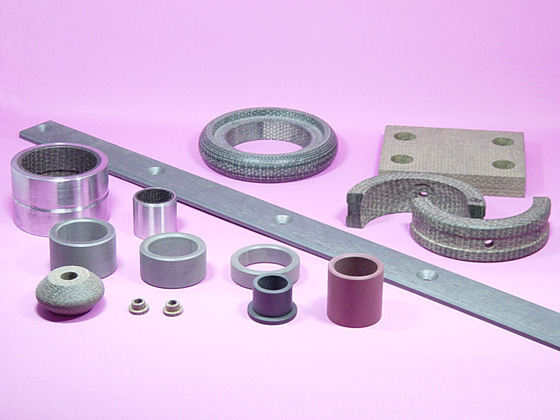 Sliding bearings are used for sliding between the shaft and the bearing surface.
In contrast to ball bearings, where the ball makes contact with the groove of the raceway at a point, plain bearings receive force at a surface, which allows them to receive more force.
However, since the contact area is large, the coefficient of friction is high. Simply put, a large force is required to rotate.
Plastic plain bearings have superior friction and wear characteristics compared to metal plain bearings, and do not require oil or grease due to their self-lubricating properties.
It can be used maintenance-free even in underwater or chemical environments, or under conditions where grease can be lost due to high temperatures.
Our plain bearings are manufactured in various shapes such as liners and blocks, as well as bushes made of rings.
All of our bearings are machined, so the dimensions and shapes can be manufactured at the customer's discretion.
We will calculate and propose the values necessary for design, such as clearances that take into account dimensional changes due to water absorption and thermal expansion.
We offer a wide variety of materials, so we can propose the material and shape that best suits the environment in which the product will be used.
If you have any questions, please do not hesitate to contact us.
Types and Properties of Plain Bearings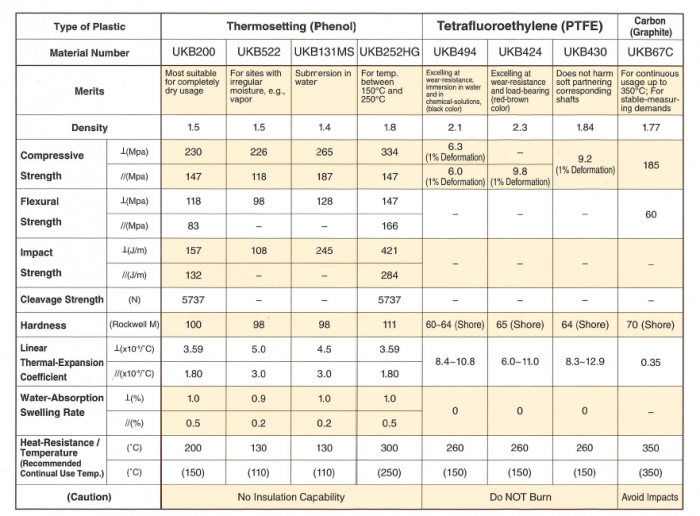 Standard Diagram of UKB Bushings

Standard Design on UKB Bearing with a Flange