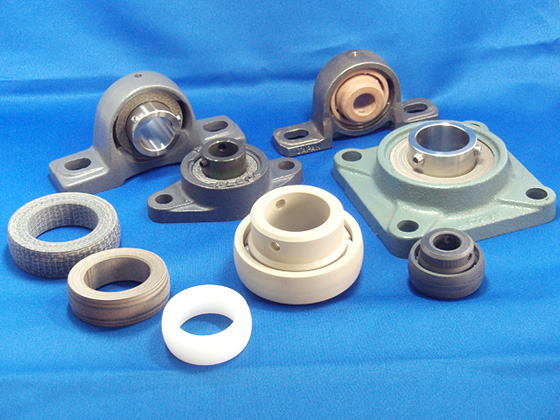 The pillow block comes as a set with the housing and can be easily installed.
Normal pillow blocks have metal bearings in the bearing section, but these will rust or lose their grease if exposed to water, steam, or high temperatures, resulting in a low life span.
Even in special environments, all UKB pillow blocks can be used without lubrication and without worrying about rusting, so they are maintenance free and have a high service life.
The size is compatible with common pillow blocks.
We can also provide products with dimensions and shapes not shown in the catalog.
We can help you select from a wide variety of materials according to your conditions and environment.

The pillow block consists of a sleeve (metal), a bushing (plastic), and a case (metal).
In addition to the bush type, ball bearing type bearings are also available.
Bushing/Types and Features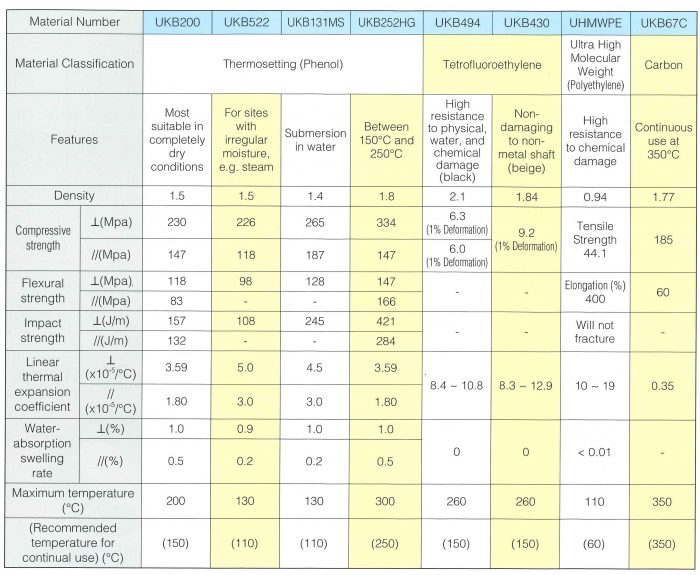 Quick Guide

Sleeve function and types

Housing types

Adapters
Other than the Set Screw, there is an adapter type of shaft fixing method.